My Acting Photos!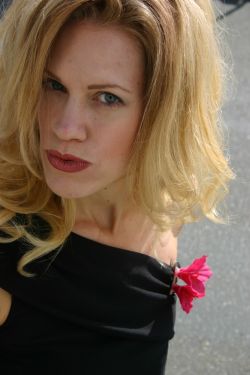 Did some stunt driving on a new upcoming Alan Cumming's movie "Bam Bam & Celest." Believe it or not, I didn't drive the PT cruiser in the ditch.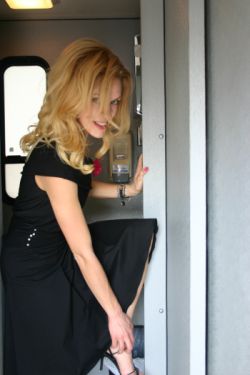 Getting ready for the shot in the trailer.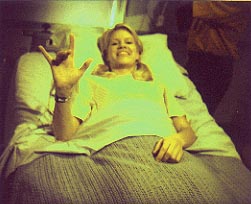 Stand in for Jenna Elfman. I always play a hospitalized victim or a dead person...go figure.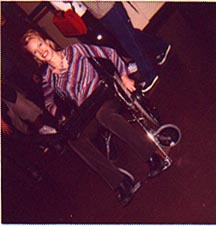 SEE! Now I'm in a wheel chair on Lizzy MaGuire.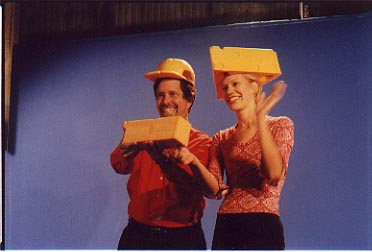 Played Mrs. Cheese on a Lizzy MaGuire episode. Had my own little cheese house and everything. No matter how hard I try, I can't get away from the cheese even in LA.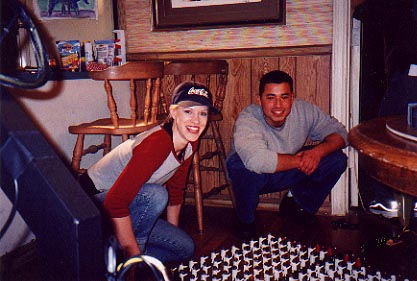 Worked on Malcom in the Middle doing some set design.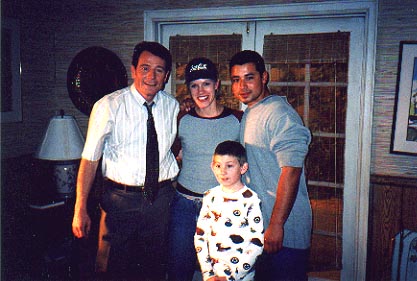 Dad and Dewey from Malcom in the Middle and my domino teammate Jorge from "Domino Day" ABC special.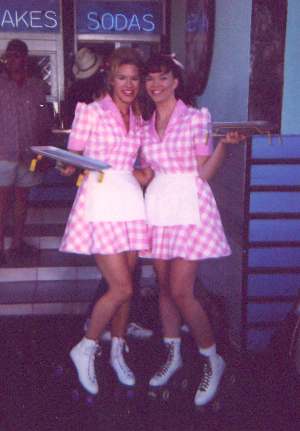 Played a 50's waitress on Days of Our Lives. Surprisingly enough, I could hold a tray and rollerskate at the same time.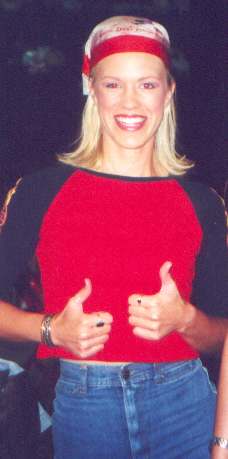 Recently on "Rock Star" starring Mark Whalberg and Jennifer Anniston-Pitt.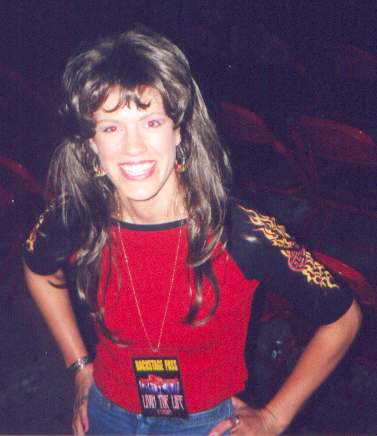 Different look for "Rock Star." People liked the blond hair better :)


---
Meanwhile, back at the dairy farm...
Page created by John R. Eberhard
Copyright 1999 Ebb Works
Page Created 5-1-2000
Page Updated 6-2-2005